Historic Florida Wedding Venue
Celebrate love and history with a wedding at a historic Florida wedding venue. For example, one of Florida's first "attractions" was The Citrus Tower. Built in 1956 on one of the highest hills in Florida. This observation tower rises 226 feet into the sky. Offering stunning views, rich history and classic Florida charm. Therefore it is the perfect backdrop for your wedding.
This styled shoot was created and designed by Seas Your Day Events. The inspiration came from the theme – Citrus Luxe. To sum it up, they married the Old Florida charm with a modern elegant flair. In addition, they partnered with some local Clermont wedding professionals to further celebrate the connection to the community. For instance, the photographers of PB&J Studios. Who beautifully captured the charm and nostalgia of this venue.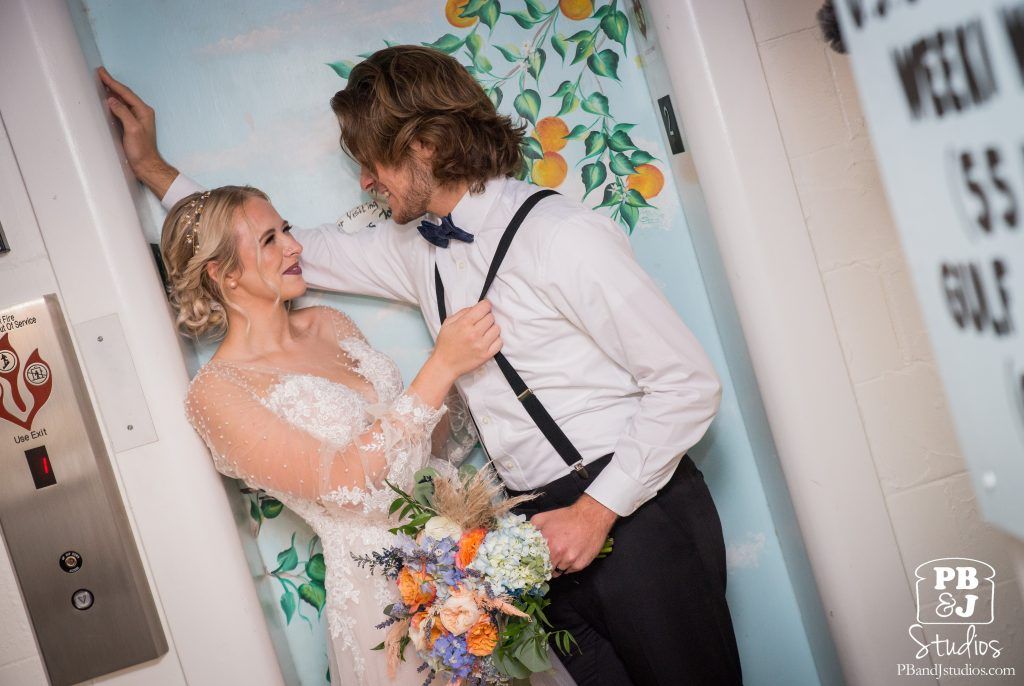 Take your wedding reception to new heights. That is to say, welcome your guests to the Citrus Tower Observation deck. Soaring 22 stories above the ground, your guests will have a panoramic view of Lake County, FL. First the rolling hills of Florida's ridge section. And then the hundreds of spring-fed lakes.
Celebrate love and history by throwing back to the days of orange groves. For example, serve citrus themed food and dessert. Similarly, decorate this charming historic venue with citrus hues and green foliage. To sum it up you will feast your eyes on the views and the food.
This styled shoot highlighted the versatility and nostalgia only a true Florida landmark could achieve. Most importantly, the shoot embodied the unique elegance of a historical Florida wedding venue. But also the fun that comes with bringing individual couples' dreams to life.
For instance, you can end your day with some video game fun and friendly competition in the arcade located on the first floor. And don't forget your sparkler exit.